Reviews
---
Nixie Clock QTC With IN-14 Tubes Included
To be honest, I haven't touched a circuit board in about 20 years, but I went slowly, following the ...
Date Added: 05/13/2017 by Simon Taylor
---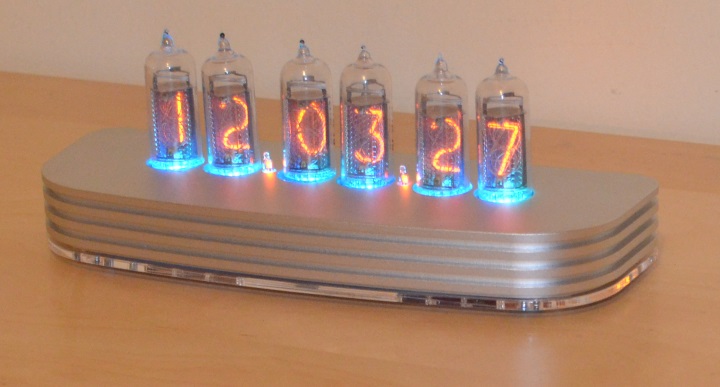 Z5700M Nixie Bundle (Blast Finish Case)
Great kit as usual from PV Electronics. The case in particular is absolutely gorgeous in craftsmansh...
Date Added: 04/14/2017 by Thomas Waselowsky
---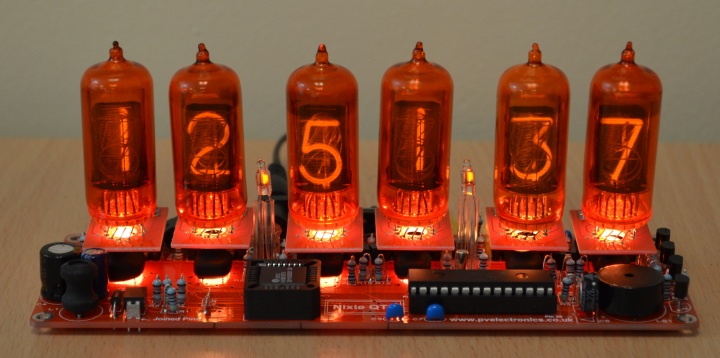 Nixie Clock QTC With ZM1210 Tubes
Fantastic kit, very easy to follow instructions. Delighted with the clock
Date Added: 03/11/2017 by Simon Emms
---
Nixie Tube Clock Kit For Remote Tubes
Top quality kit, fast shipping to Italy. Assembly is easy and the instructions are very clear. The c...
Date Added: 03/10/2017 by Corrado Gnudi
---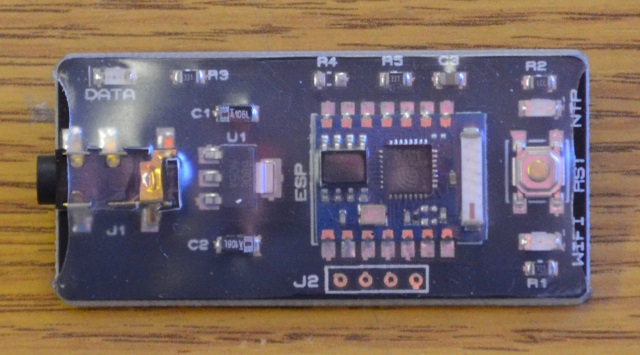 WiFi NTP Sync Device for Nixie Clocks
This device connects to your wireless network and uses Network Time Protocol to set the time. The in...
Date Added: 02/13/2017 by Richard Scales
---
SPECTRUM 18 Nixie Clock Kit
My second PV Electronics build following the QTC and another total joy to complete. Excellent instru...
Date Added: 02/13/2017 by Richard Scales
---